SIS30315 + SIS40215
Dual Qualification
in Fitness
Try Now! Pay Later!
With our risk-free trial, you can experience our online learning before you make a decision about your future.
Simply select one of our flexible payment options below when you enrol and pay nothing for 14 days!
No contracts! No hidden costs!
Payment Notes: You will be charged $999 after the 14 day free trial. Once you have completed SIS30315 or after 12 months (whichever comes first), you will be charged the remaining $999 (discount rate). If you wish to change the payment option, please contact us (1300 511 455 or enquiries@acfpt.com.au) before the commencement of your course.
Please Note: Holders of Subclass 500 visas and visas that with an expiration date on or before the expected course completed date are ineligible to study with ACFPT. Any application to enrol by any holder of a Subclass 500 visa or a visa with a conflicting expiration date will not be accepted and subject to a $199 administration fee.
Affordable Upfront Payment
During the 14 day free trial, you will not be charged any fees.
ACFPT's Dual Qualification in Fitness is $999 upfront (charged after the 14 day free trial) plus an additional $999 (discount rate) on successful completion of SIS30315 or after 12 months whichever comes first.
*Terms and conditions apply
Payment Plan Available
Take advantage of our payment plans today and be on your way to becoming qualified.
During the 14 day free trial, you will not be charged any fees.
Following the 14 day free trial, your debit/credit card will be charged $50 per week for 48 weeks.
Total Course Fees: $2,400
Nationally Recognised: Yes


Awarded by: Australian College of Fitness and Personal Training

Qualification Status: Current
Complete a dual qualification by enrolling in both the SIS30315 Certificate III in Fitness and SIS40215 Certificate IV in Fitness.
Units offered by ACFPT under this package qualify students as a Group Exercise Instructor, Gym Instructor, Children's Trainer, Older Adults Trainer, and Personal Trainer specialisations.
You will be equipped to independently undertake various roles in fitness, leisure, and community centres and in open spaces. You will learn how to undertake individually tailored client assessments, technique correction, program development, train group exercise instruction (freestyle, pre-choreographed or circuit style) as well as provide adequate supervision of a facility or service.
Learn more about each course
Refer to the links below for more details on these individual courses.
SIS30315 Certificate III in Fitness
(Group Exercise Instructor & Gym Instructor)
SIS40215
Certificate IV in Fitness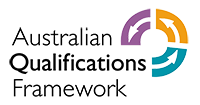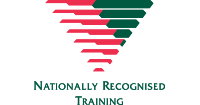 Australian College of Fitness and Personal Training
PO BOX 15367, CITY EAST QLD 4002

Registered Training Organisation Number: 45361